MISSION STATEMENT
It is our purpose to further the exchange of information and cooperation between members, to promote radio knowledge, fraternalism and individual operating efficiency, and to so conduct club programs and activities as to advance the general interest and welfare of Amateur Radio in the community.
Download Member Application Form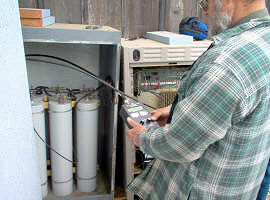 Announcements
Net Night
Every Sunday 8 PM 146.655 MHz W6AF repeater
10 meter SSB net 28.450 MHz after the 2 meter net
Next Meeting
Friday December 13th at 7PM
Doors Open 6 PM For Social Time
Election of 2023 Officers
Need to move club repeater by end of January
Presentation
TBA
KF5INZ Easy -Digi sound card interface and kits! Get one for your 2 meter FM rig and do SSTV, packet, APRS, and various modes with Fldigi.
ARRL Sacramento Valley Section News
 Basic Computer Skills to Facilitate Sending Message by any Digital Radio Mode